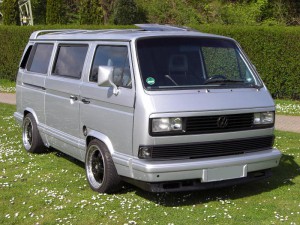 Hi Folks,
as we had a lot of orders from the US and the shipping costs for single sets of Scoops were nearly as expensive as the Scoops itself, we looked for a reseller in the USA and finally found one.
The Selling Price within the USA is 89,99 USD + 14,99 Shipping Fee.
The Selling Price here in Europe is 55,95 EUR + 45,00 EUR Shipping Fee.
So if you don't want to wait about seven to ten days for your delivery, get in touch with:
Christopher Schimke
christopher@t3technique.com
http://www.t3technique.com/accessories/bullihutzen-(vent-scoops)/
He will support all requests about our bullihutzen air Scoops within the USA.
Best regards and have fun.