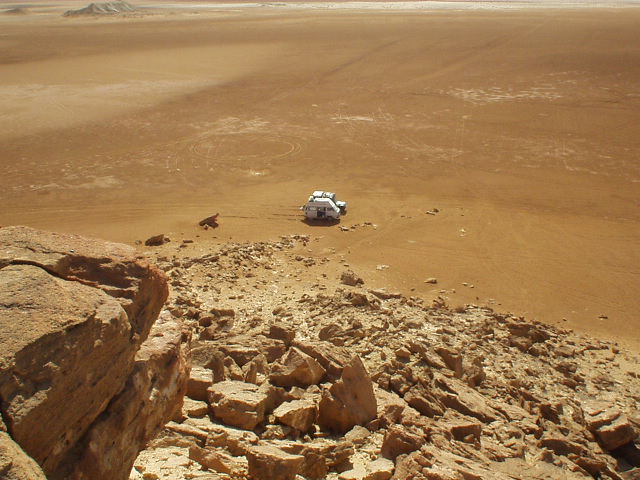 I am a trained two-wheeler mechanic and early on had a penchant for everything that is motorized and has wheels: motorcycles were just the beginning.
In my younger years I earned some extra money by "wrenching" and had a good compensation besides my office job.
At that time I had an older colleague who had already been to Ireland and Morocco with his motorcycle and sidecar. But for my time out I imagined something more tin and the idea to sleep outside I found also not exactly intoxicating.
Then my colleague recommended me a T3: at that time still very cheap, easy and versatile to convert into living space and to repair for 95% of all mechanics worldwide – the right partner for my trip to South Africa!
No sooner said than done…